Order
Court Order - Pegasus India Investigation
Navigating the Crossroads: Online Casinos and Indian Investigation Agencies
Current situation of investigation
The terms of reference of the Committee are as follows:
A. To enquire, investigate and determine:
Whether the Pegasus suite of spyware was used on phones or other devices of the citizens of India to access stored data, eavesdrop on conversations, intercept information and/or for any other purposes not explicitly stated herein?
The details of the victims and/or persons affected by such a spyware attack.
What steps/actions have been taken by the Respondent ­Union of India after reports were published in the year 2019 about hacking of WhatsApp accounts of Indian citizens, using the Pegasus suite of spyware.
Whether any Pegasus suite of spyware was acquired by the Respondent­ Union of India, or any State Government, or any central or state agency for use against the citizens of India?
If any governmental agency has used the Pegasus suite of spyware on the citizens of this country, under what law, rule, guideline, protocol or lawful procedure was such deployment made?
If any domestic entity/person has used the spyware on the citizens of this country, then is such a use authorised?
Any other matter or aspect which may be connected, ancillary or incidental to the above terms of reference, which the Committee may deem fit and proper to investigate.
B. To make recommendations:
Regarding enactment or amendment to existing law and procedures surrounding surveillance and for securing improved right to privacy.
Regarding enhancing and improving the cyber security of the nation and its assets.
To ensure prevention of invasion of citizens' right to privacy, otherwise than in accordance with law, by State and/or non­State entities through such spywares.
Regarding the establishment of a mechanism for citizens to raise grievances on suspicion of illegal surveillance of their devices.
Regarding the setting up of a well­equipped independent premier agency to investigate cyber security vulnerabilities, for threat assessment relating to cyberattacks and to investigate instances of cyberattacks in the country.
Regarding any ad­hoc arrangement that may be made by this Court as an interim measure for the protection of citizen's rights, pending filling up of lacunae by the Parliament.
On any other ancillary matter that the Committee may deem fit and proper.
The Procedure of the Committee shall be as follows:
(1) The Committee constituted by this Order is authorised to
devise its own procedure to effectively implement and answer the Terms of Reference;
hold such enquiry or investigation as it deems fit;and
take statements of any person in connection with the enquiry and call for the records of any authority or individual.
(2) Justice R. V. Raveendran, former Judge, Supreme Court of India will oversee the functioning of the Committee with respect to the methodology to be adopted, procedure to be followed, enquiry and investigation that is carried out and preparation of the report
(3) The learned overseeing Judge is at liberty to take the assistance of any serving or retired officer(s), legal expert(s) or technical expert(s) in discharge of his functions.
(4) We request the learned overseeing Judge to fix the honorarium of the members of the Committee in consultation with them, which shall be paid by the Respondent­Union of India immediately.
(5) The Respondent­Union of India and all the State Governments, as well as agencies/authorities under them, are directed to extend full facilities, including providing support with respect to infrastructure needs, manpower, finances, or any other matter as may be required by the Committee or the overseeing former Judge to effectively and expeditiously carry out the task assigned to them by this Court.
(6) Mr. Virender Kumar Bansal, Officer on Special Duty/ Registrar, Supreme Court of India, is directed to coordinate between the Committee, the learned overseeing Judge and the Central/State Governments to facilitate communication and ensure smooth functioning and expeditious response to, and implementation of, requests made by the Committee, the learned overseeing Judge or those named in paragraph 59 above, tasked to assist him.
Profile of committee
Justice R.V. Raveendran
Former Judge, Supreme Court of India
Advisors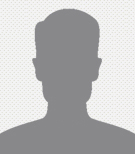 Mr. Alok Joshi
Former IPS Officer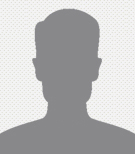 Dr. Sundeep Oberoi
Chairman, ISO/IEC JTC1 SC7
Technical Committee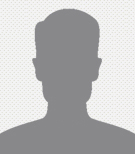 Dr. Naveen Kumar Chaudhary
Professor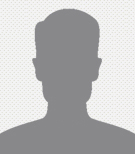 Dr. Prabaharan P.
Professor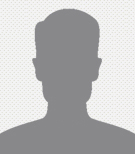 Dr. Ashwin Anil Gumaste
Institute Chair Professor
Deposition of petitioners/complainants' schedule
Submit request for inquiry